I'm not going to sugarcoat it, buying a home for the first time isn't easy, but it also isn't as unattainable as you would think. When my husband and I first started toying with the idea, we were both holding our expectations very, very low. Both of us were getting close to our 30's, which to us, seemed still too young to be able to accomplish such a big life goal. Add to this an overwhelming cacophony of people telling us, "you'll never be able to afford anything in Fort Collins," or "The market is way too competitive," and we were considering the whole thing a fool's errand. It wasn't until we had a sit down with Brendan–and I'm so incredibly thankful we did– that we realized that buying our first home wasn't as crazy as it sounded. Flash forward three years later to us happy in our house I thought it might be fun to share ten lessons we gathered from our buying journey; some of them helpful, almost all learned the hard way. Enjoy.
1. Do your research
The first thing I recommend doing is to stop listening to what people tell you the market is like and find out for yourself. Spend time researching the home buying process, neighborhoods that you like, and average home prices therein. Then, talk to a professional about your options and start to develop your plan of attack. (Just for the record you CAN buy a home in Fort Collins as your first home, we are proof, take that naysayers!)
*Addition 03/12/2021: With the global pandemic's ongoing influence on the market holding strong, the mortgage market is changing constantly. Money.com's editors recommend taking this information into account weekly since the market is easily influenced by external and global factors. They have developed a live article that is updated every week with the current market trends that we love as a resource. Make sure you check the Current Mortgage Rates article weekly to keep up with the trends!
2. Assemble your team
Finding both an agent and a lender should feel a little like dating; you'll want to find your perfect match. In our case, we wanted to work with people we could trust, who would guide us through the process smoothly and could handle our general ineptitude at knowing what to look for in a house. Think about what traits you want in your team, and don't be afraid to shop around. You'll be working closely with these people for potentially a long time, so best if you like them.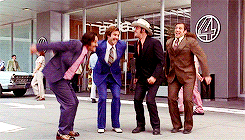 The feeling you get when you find the perfect team to help you buy.
3. Make a savings plan
After you've done your research and had a sit down with both your agent and lender, you'll probably have a better idea of how your financial plan affects your housing goals, and *cue sad trombone music here* if you need to do some saving up before you buy. Keep in mind there are options for everyone–including special offers for first-time buyers in Colorado–so ask your lender what's going to be best for you.
4. Be prepared to provide all the documentation
Before you buy, you need that fancy preapproval letter from your lender that gives you the A-Okay to shop. I'm not going to lie, this part kind of sucks. Don't get me wrong, our lender was AMAZING, and patient, and extremely helpful through it all, but as younger, first-time buyers, we had to provide A LOT of documentation to get funding. It can be a little overwhelming to dig up and provide what can feel like your entire financial history. In the interest of full honesty, I may have had wanted to cry on the phone to our lender at one or more points (sorry, Max, again, you are fantastic, I just hate paperwork.) Which brings me to my next lesson…

Ok, so it wasn't this bad but it certainly felt it at the time.
5. Be patient, kind, and open with your team
Your team is working hard for you. If you start to feel overwhelmed or confused at any point in the process, don't let things build up. Be honest and open about how you're feeling. If you've got good people working with you, they'll likely know exactly how to help you through.
6. Set realistic expectations
You've probably heard to nake two lists for home shopping, one for your wants and the other for your needs. This is a great idea, but don't let it rule your search. Have an open mind, and don't be afraid of your list evolving as you search. I thought I didn't like all split-level homes, and here I happily sit in our very much so split-level home. You might just be surprised by what you actually like.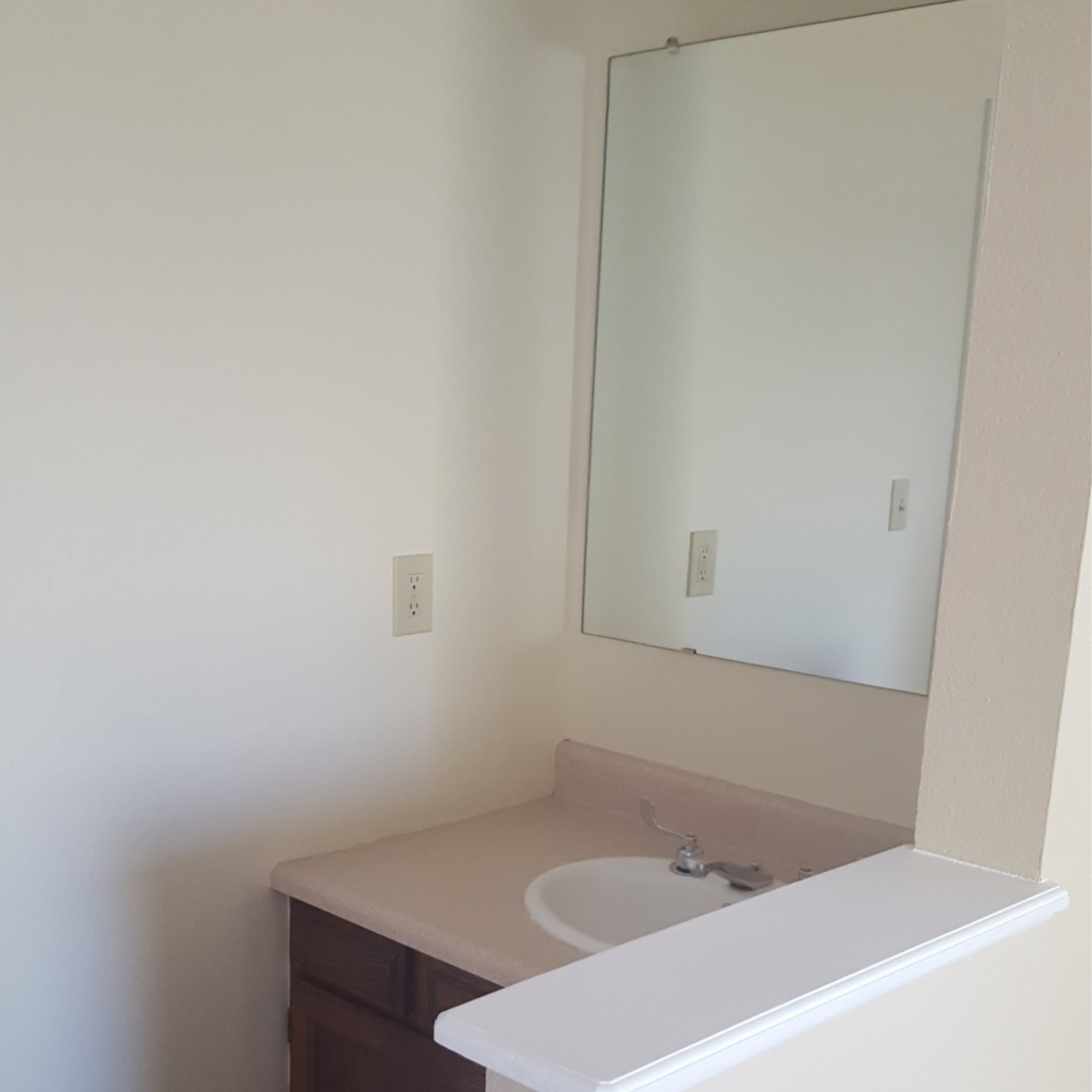 Did I want a weird motel-esque bedroom sink? No. Do I have one now? Yes and I use it every day so jokes on me.
7. Don't get attached
There's nothing worse than falling in love with a home and then having it all fall-through, but it happens. This is one of those easier said than done tips, but try not to get too invested in something that isn't a for sure thing. As Celine would say, your heart (and your search) will go on.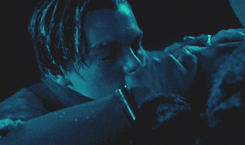 Trust me, it's ok to let go of that house.
8. Ask all the questions
These things are facts: there's no crying in baseball, and there are no stupid questions in real estate. This is one of the most significant investments of your life so learn everything you can. Don't be afraid to ask your agent anything and everything you think of or what their opinion is on things too. If Brendan was sick of our constant asking, "What would you do?" during showings, he certainly didn't show it. That's some next-level patience and support.
9. Invest in the good boxes
In our college days, we would cobble together a collection of mismatched, poor-quality boxes to move with that although saved money would honestly make the process worse. Not this time, I said. If you're adult enough to buy a home, your adult enough to invest in some sturdy boxes that your unmentionables won't fall out from the bottom of midway up a flight of stairs (not that this happened to me or anything.)

Not too far off from what our previous moves looked like.
10. Buy your agent a beer
…or wine, or coffee, or at the very least refer them to everyone you know when it's all over. They just put in a lot of work for you, and that's worth celebrating! And considering most of their business comes from referrals, your word honestly goes a long way for them!